OTB Ventures launches new $60m (€50m) fund to back European businesses at the next stage of growth
$30m raised through the ESCALAR programme of the European Commission and European Investment Fund.
New capital will be used to support further funding rounds from OTB Fund I investments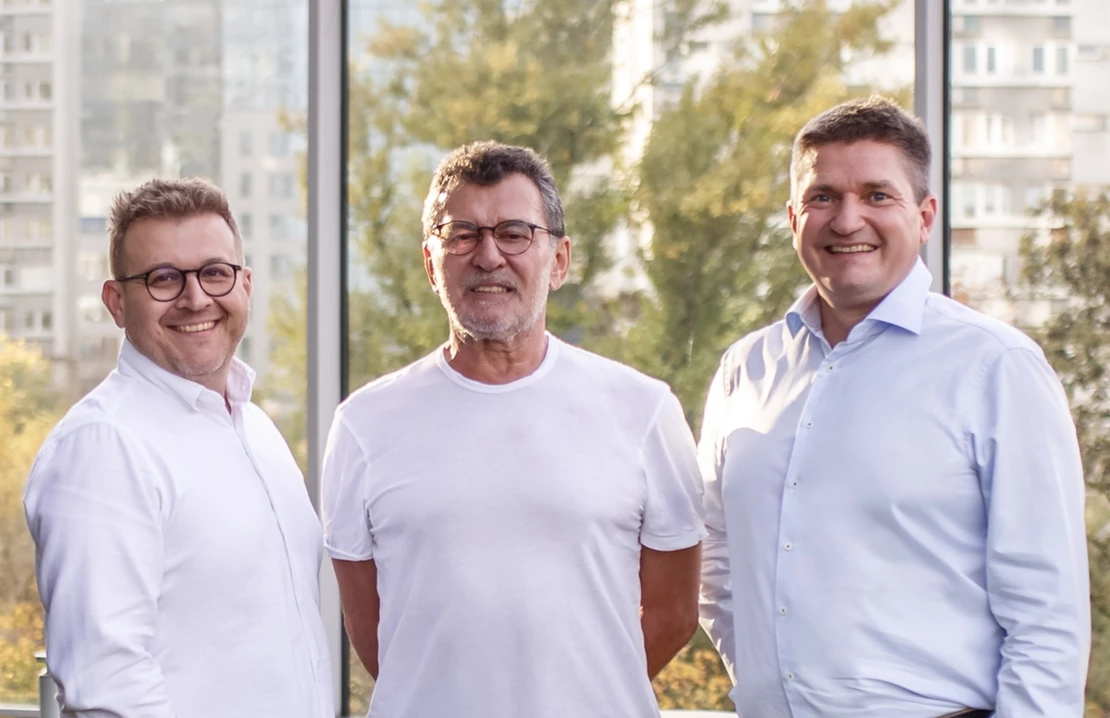 13 July 2021 – OTB Ventures, the leading venture capital firm investing in early-stage technology businesses with R&D in Central and Eastern Europe (CEE) and global potential, today launches the new OTB Growth Fund I. The fund, totalling $60m, provides OTB Ventures with the capabilities to support its successful portfolio companies with additional follow-on investments as they scale-up to pursue and accelerate international growth opportunities. The fund is backed by the ESCALAR programme of the European Commission and the European Investment Fund (EIF), a new investment approach supporting venture capital and growth financing for promising European companies.
Today's news follows from the 2020 launch of the first fund of OTB Ventures, raising over $100m of capital to deploy in the European start-up ecosystem. With a focus on technologies from the CEE region and the potential to scale globally, OTB Ventures has a proven track record supporting and enabling the expansion of portfolio companies including the recent $60m Series B funding round for Romania's FintechOS (now headquartered in London) and the $87m Series C funding round for Finland's ICEYE.
Other OTB Ventures investments include Cosmose, SpaceKnow, Silent Eight, Minit and Segron. Recent additions to the portfolio include early-stage funding for Scalarr and Ondato. Scalarr is OTB's most recent investment to date, a platform using artificial intelligence to detect and protect against mobile advertising fraud. Meanwhile, OTB Ventures has also seen its first strategic exit with the sale of BabbleLabs to Cisco in 2020, enabling Cisco to improve its WebEx video meeting experience with noise cancellation and speech enhancement technology.
The European Scale-up Action for Risk capital (ESCALAR) is a pilot programme launched by the EIF and the European Commission to invest in funds with ambitions of making follow on investments in scale-ups in their existing portfolios. Today's investment will enable OTB Ventures to continue pursuing its mission to empower Europe's most talented entrepreneurs to scale their businesses globally, while keeping a strong focus on technology advancement in R&D hubs in the CEE region. The new capital will support continued investment for OTB Fund I portfolio companies, spanning the tech industry verticals of cybersecurity, space, fintech and robotic automation.
OTB Ventures is targeting investment in a total of 15 companies to complete its portfolio by mid of 2022.
Adam Niewinski, co-founder and Managing Partner of OTB Ventures, commented: "We are delighted to launch our second fund, the OTB Growth Fund I, and are grateful for the continued support of the EIF. Our investments to date span a number of vertical markets – including fintech, cybersecurity, digital automation and space technology – and with our new fund we will continue to back successful technology business that address globally relevant opportunities and high-value markets."
Marcin Hejka, co-founder and Managing Partner of OTB Ventures, commented: "OTB Ventures today takes a significant step forward on our mission of enabling the start-up ecosystem of Central and Eastern Europe to achieve its global potential. With this new investment, we are excited to continue to provide support to innovative companies and ambitious entrepreneurs, taking advantage of growth opportunities in markets where European tech talent has a competitive advantage."
EIF Chief Executive, Alain Godard, commented: "Europe's high-growth companies often struggle to find the finance and risk capital they need to scale up and compete, I'm pleased to announce this transaction under the European Scale-up Action for Risk capital initiative with OTB Ventures, to address this financing gap and support innovative European companies."
European Commission Executive Vice-President for An Economy that Works for People, Valdis Dombrovskis, said: "I welcome the launch of this growth fund supported by the European Fund for Strategic Investments and the EIF. We need more funding options for promising technology start-ups in Europe, which create new jobs and help secure our competitive edge. I look forward to seeing many more such examples in action."